MEET OUR TEAM

All of our professionals at Dr. Angela Smith's office maintain the highest level of accreditation and pursue on going education to stay up to date with the latest trends in dentistry. Everyone at Dr. Angela Smith's office loves dentistry and are here to make our patients feel comftorable and give them the best dental expierience they could possibly have.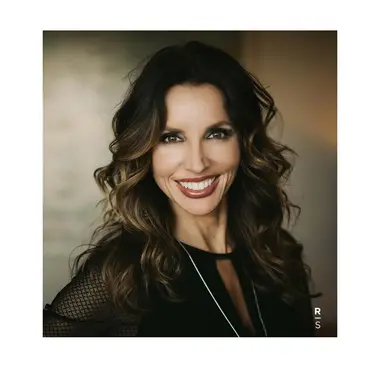 Angela B. Smith, DDS
Dr. Smith is originally from Bloomfield and graduated from Bloomfield High School as salutatorian of her class in 1994. She attended IU in Bloomington, IN and graduated from IU School of Dentistry in 2000. She graduated in the Top 10 of her class at IU School of Dentistry and was nominated for demonstrating the highest professionalism from the Academy of General Dentistry. Dr. Smith in an active member of the American Dental Association, Indiana Dental Association, and the Greene District Dental Society. Not only does Dr. Smith have over 12 years experience, but she is well equipped with a staff of many years experience. Continuing education is always a top priority, so we can be experts in our field and give you the best dentistry has to offer.
Dr. Smith is married to her husband, Jeff, of 15 years and has three beautiful children, Dane, Shea and Bryn. In her free time, Dr. Smith enjoys spending time with her family and friends, traveling, and working outside in her landscaping.
---
Tricia - Dental Hygienist
Hello! My name is Tricia and I am a dental hygienist at Family Dental Care owned by Dr. Angela B. Smith. I joined the office of Dr. Smith when she opened her practice in August of 2003. I have been practicing Dental Hygiene for the past 18 years. I graduated from the University of Southern Indiana with an Associate of Science Degree in Dental Hygiene in 1994. I also earned my Dental Assisting degree from the University of Southern Indiana. Recently, I earned my anesthetic permit to deliver local anesthetic in the routine care of my patients. I enjoy providing oral health care and hygiene instructions to all of my patients. I have always worked in a general practice and deliver care to all age groups ranging from Pediatrics to Geriatrics. My range of work includes regular prophylaxis, full mouth debridement, scaling and root planning, periodontal screenings, placement of sealants and exposure of periapical bitewing, full mouth and panoramic x-rays.
I was born and raised in Southern Indiana-Dubois County. For the past 18 years, I have lived in Martin County-Loogootee with my 3 children, Kayla, Ryan and Olivia. We also have 1 black lab, Dizzle, and 2 cats, Meeko and Lola. I love spending time with family and friends and enjoy working outdoors in my landscaping.
---
Dani
Hi my name is Dani, I have been a dental assistant for 11 years now. I started at a vocational school in northern Indiana, and received my expanded duties from Ivy Tech. I have my radiology license from VU and have recently been certified for coronal polishing. You may see me at the front desk or perhaps in the clinic assisting Dr. Smith. For the past 6 years, I have worked for Dr. Lana Helms in Washington as an assistant.
I live in Loogootee with my husband Mitch and our two daughters, Kollins and Kolbi Dawn. We have a dog and a cat. In my spare time, I love to spend time with family and friends. I love to take walks with my husband and girls and be outside!  I absolutely love dentistry and I am committed to helping our patients feel comfortable and have a good experience while at our office.
---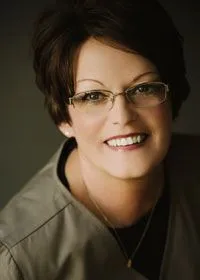 Suzie - Dental Assistant
Hello, my name is Suzie and I am a dental assistant on the team of Dr. Angela Smith's office in Loogootee. I am a board-certified dental radiographer and also hold a certificate in Coronal Polishing.
I have been a dental assistant for over 30 years, however, the past 9 years have been with Dr. Smith. As her assistant, I enjoy every patient on the day's schedule and help them become aware of how important it is that we are here as a team to provide the best dentistry they deserve.
I live in Jasper. I am married to Alan, my husband of ten years. I have two daughters, Wendi and Alisson, and one son, Stephen. I have three stepdaughters, Kara, Angie, and Megan. Alan and I share 13 grandchildren.
I enjoy spending time with my family, who are very important in my life and I also enjoy taking care of our home.
---
Melissa - Dental Hygienist
Hello. My name is Melissa Carrico. I am originally from Shoals and was a 1998 graduate of Shoals High School. I graduated from the Assisting program at the IU School of Dentistry in 2000, as an expanded functions Dental Assistant. I worked as an assistant for four years before continuing my education to become a Dental Hygienist. I graduated from the University of Southern Indiana in 2006 with a degree in Dental Hygiene and was also awarded the Rebekah Fisk award for highest clinical proficiency my senior year.
Over the last ten years, I have been practicing in Bloomington, Indiana with the Center for Dental Wellness, working with Dr. Blue Davis and the now retired, Dr. David Lawler. During this time, I have had the opportunity to work with Dr. Smith in the summer months.
I live in Montgomery with my husband Chris and my three gorgeous
daughters, Anaya, Aspyn & Ajada. I love being a mom and stay pretty busy with the girl's activities, but I also enjoy spending time with family and friends.  When I was a little girl, I absolutely loved going to the dentist, and I especially loved getting my teeth cleaned. I always thought it would be so gratifying to be able to work in that environment and help people feel good when they leave their dental office. Through my last two years of high school, I volunteered in a dental office, and that experience confirmed my decision to someday work as a Hygienist. Completing my Dental Hygiene degree was very challenging with two young daughters. However, that discipline and commitment has proved to be worthwhile now that I am doing what I have always wanted to do!  I am excited to be working with Dr. Smith and her staff. I look forward to meeting you and providing personalized care that will make each appointment a pleasant experience.
---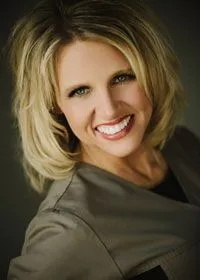 Kara
Hello, my name is Kara. I have worked in the dental field for over 16 years and have worked with Dr. Smith for eleven years. I work mainly in the front office scheduling patients and working on insurance claims. I also assist Dr. Smith with patients when needed. I am a Loogootee High School graduate and I have attended Vincennes University.
My husband, Jeff and I have four wonderful children. I have three sons, Patrick, Alex and Landon, and one daughter, Lauren. We live in Loogootee with our dog, Daisy. We kept very busy with all our children's activities as they are all involved in athletics at Loogootee School. In my spare time, I enjoy spending time with family and friends. I also enjoy walking and shopping.
---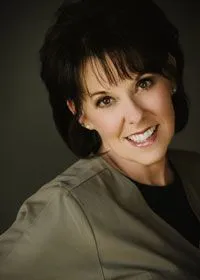 Peg - Dental Assistant
Hi. My name is Peg. I have been in the dental field for over 25 years with the last 13 years being here in this office. I attended classes at IUPUI, and I am a certified expanded functions, dental assistant. I am a licensed dental radiographer and hold a certificate in coronal polishing. I truly enjoy what I do and have made a lot of friends over the years, which I feel is a benefit in working in a rural community. Love to see all those pretty smiles out and about! It also is a blessing to work in an office where patients are treated the way we ourselves would like to be treated. We do our best to making your dental experience a good one. Many of our patients have been able to overcome their dental anxieties with the gentleness of Dr. Smith and our staff here, and I like that!
My husband, Jeff and I reside on 11 acres north of Odon, along with 3 dogs and 2 cats. I love the country life and enjoy all sorts of outdoor activities. I enjoy spending time with my grandbabies Leo, Alayna, & Amelia.  I keep myself busy with home improvement projects and spoiling our furbabies!
---